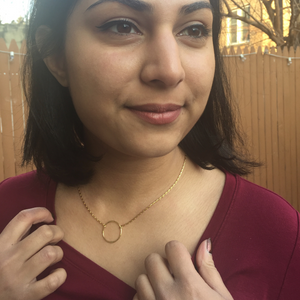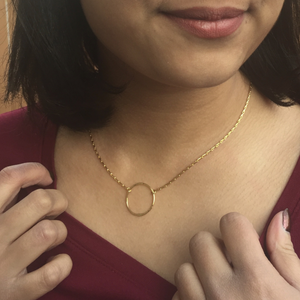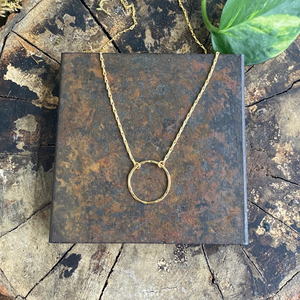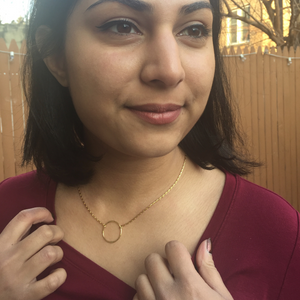 Endless Necklace - Single Link
The circle is a symbol of eternity, wholeness, totality, balance, completion. With no beginning and no end, the circle necklace may represent everlasting love or commitment and lasting affection.                          
Metal: 18k gold plated over brass
Length: 1 inch
Width: 3/4 inch
Chain Length: 18 inches 
This item is handmade-to-order. Please allow 1-2 weeks to ship unless this is in stock. Each piece will vary slightly due to the uniqueness of the stones.