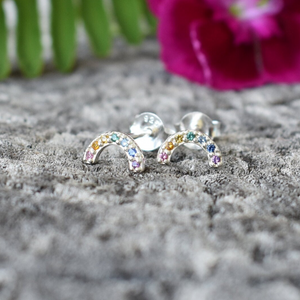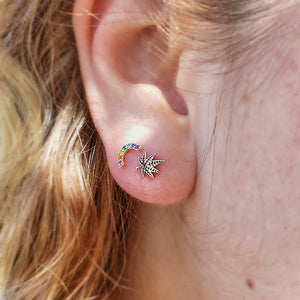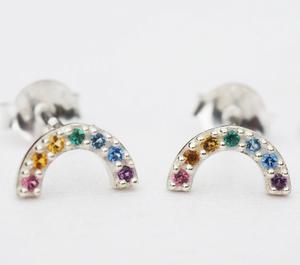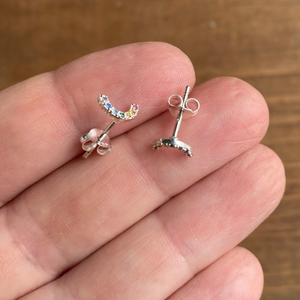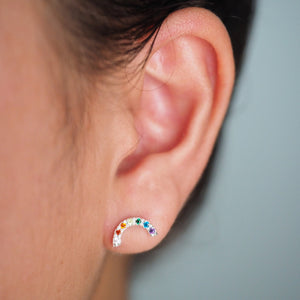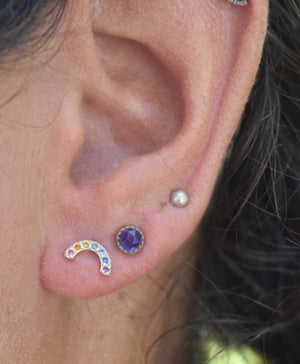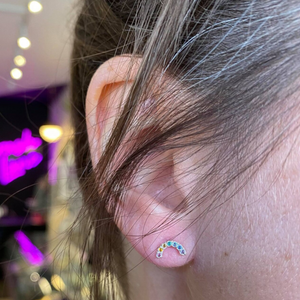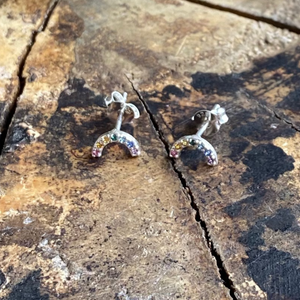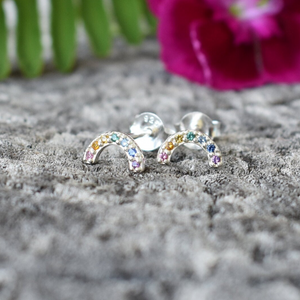 Rainbow Stud Earrings
Sterling silver rainbow post earrings with crystal gems. At its most basic, the rainbow is a mix of light and mist - a perfect harmonic combination producing a phenomenon of supernatural beauty, transformation and enlightenment.
There's a reason why we feel lucky when we spot a rainbow, and why children the world over love rainbows - they are magical events filling us with the glory of the natural world, and reflecting back all it's happy colors. These rainbow post earrings are perfect for anyone who needs a boost. Nothing can lift our spirits like color! 
This piece is handmade-to-order, please allow 1 - 2 weeks to ship unless this piece is in stock. Each piece will vary slightly due to the uniqueness of the stones.