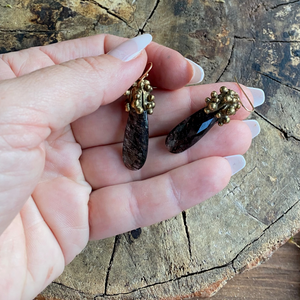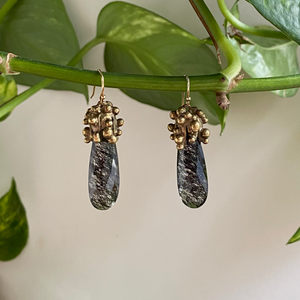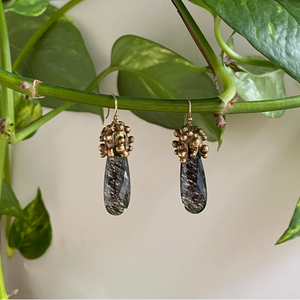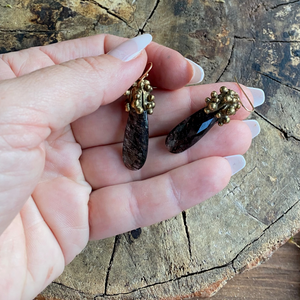 Andromeda Earrings
A jeweled design conceived as an ode to one of my favorite stones: rutilated quartz. Its incredible internal streaks, so perfectly imperfect, are embraced by encrusted granules, and make these earrings a masterpiece of essentiality and elegance. A jewel with a timeless charm, capable of reminding us how precious our uniqueness is.
Stone: Rutilated Quartz                                                                      
Metal: Solid brass
Length: 2 inch
Width: 1/2 inch 
This item is handmade-to-order. Please allow 1-2 weeks to ship unless this is in stock. Each piece will vary slightly due to the uniqueness of the stones.