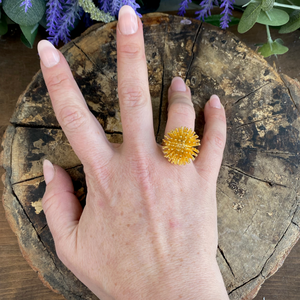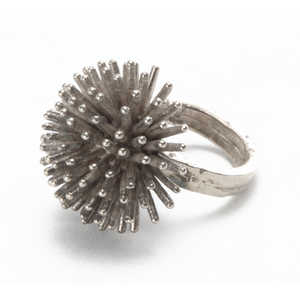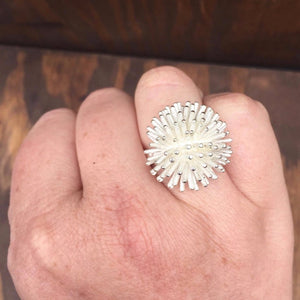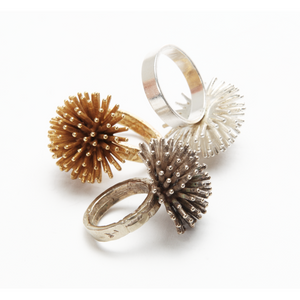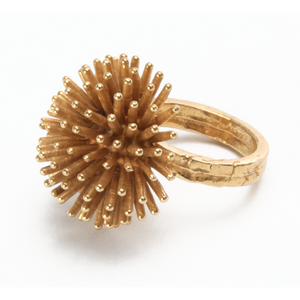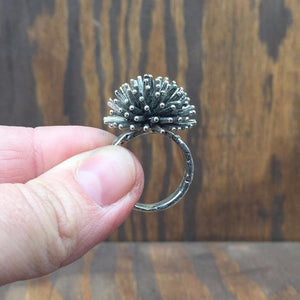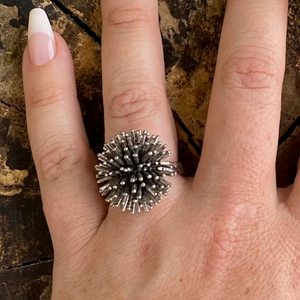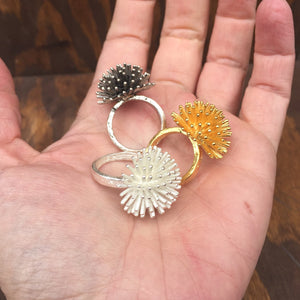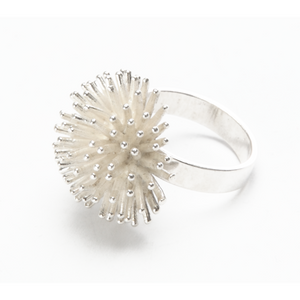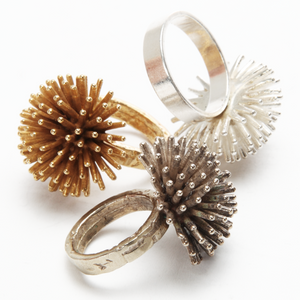 Atomic Ring
The Atomic Ring is like a burst of energy for your outfit. The band hoists up a scattered top section that bursts out like an atomic bomb. It's a great way to jazz up your everyday wear. 

You'll make quite the impact in this gold atomic ring from Molly Rose Post. The gold colored ring spans out like a fire cracker to give your ensemble a look that's fashionably explosive. We know you'll get a kick out of this one.
Match your dark looks or contrast your bright looks with this gunmetal atomic ring from Molly Rose Post. The top springs outward like an atomic bomb in explosive fashion to match the name. Feel free to show off when wearing this stunner.

Metal: Silver Plated, 18k Gold Plated, Oxidized Silver Plated or Sterling Silver
Band width: 3/16 inch
Ring top dimensions: 1 inch x 1 inch