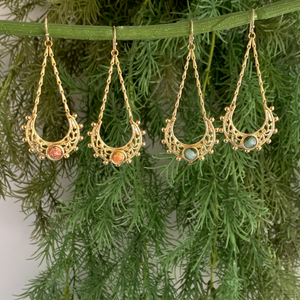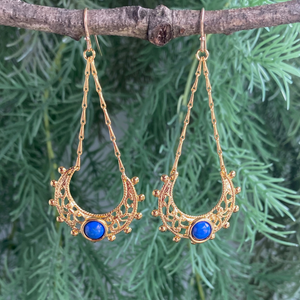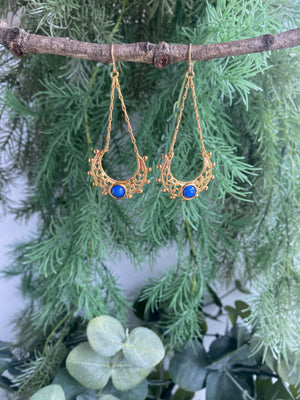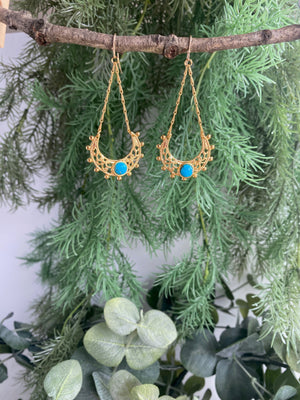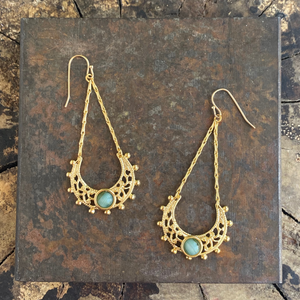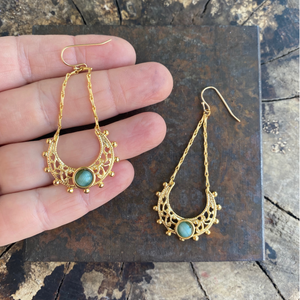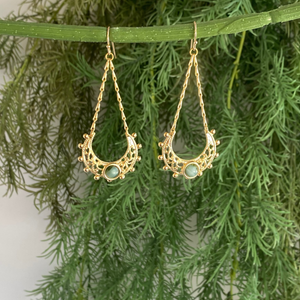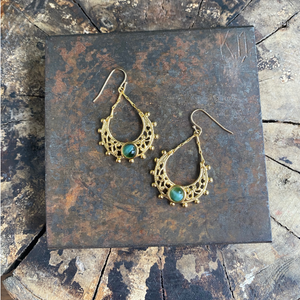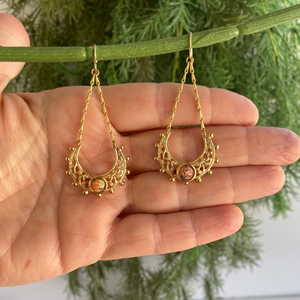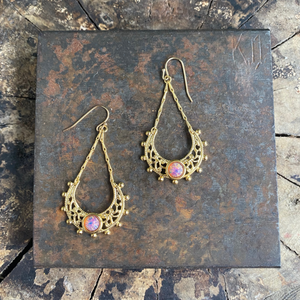 Dreamscape Earrings
Hold fast to dreams 
For if dreams die
Life is a broken-winged bird
That cannot fly.
Hold fast to dreams
For when dreams go
Life is a barren field
Frozen with snow.
-Langston Hughes
Stone: Various                                                                       
Metal: 18k gold plated over brass
Length: 2-3 inch
Width: 1 1/4 inch 
This item is handmade-to-order. Please allow 1-2 weeks to ship unless this is in stock. Each piece will vary slightly due to the uniqueness of the stones.