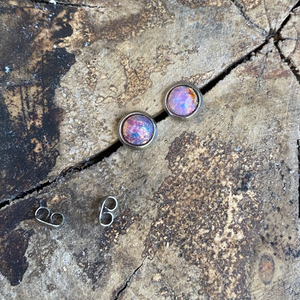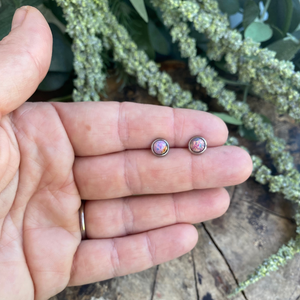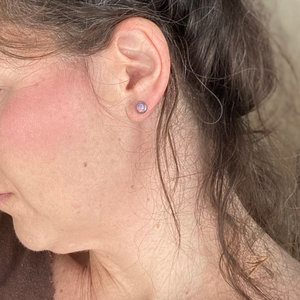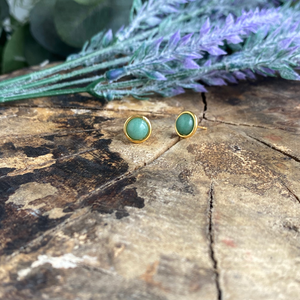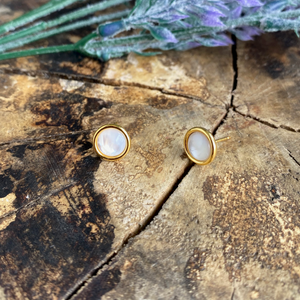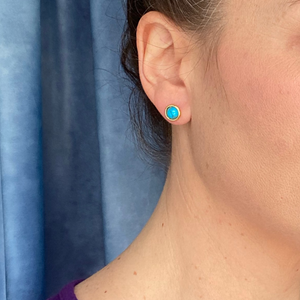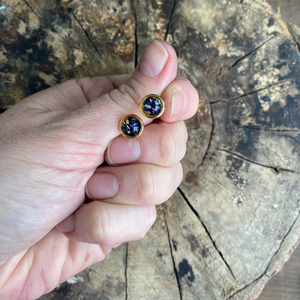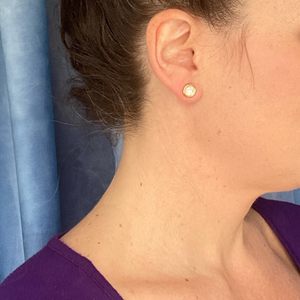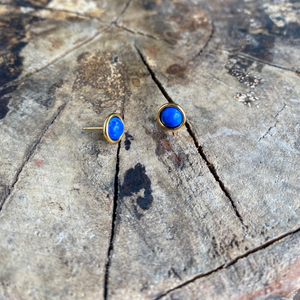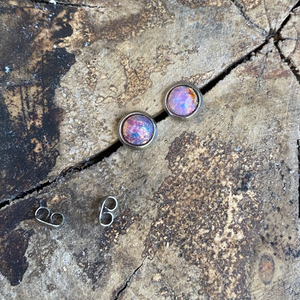 Gemstone Studs
Stud earrings with gemstones are a popular choice for adding a touch of elegance and sparkle to any outfit. There are numerous gemstone options available, each with its own unique beauty and meaning.

Stone: Various                                                                       
Metal: 18k gold, silver plated over brass
Length: 3/8 inch
Width: 3/8 inch

This item is handmade-to-order. Please allow 1-2 weeks to ship unless this is in stock. Each piece will vary slightly due to the uniqueness of the stones.