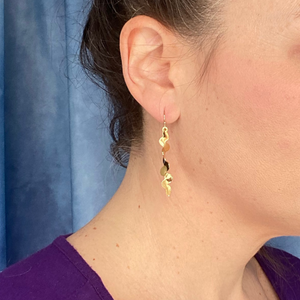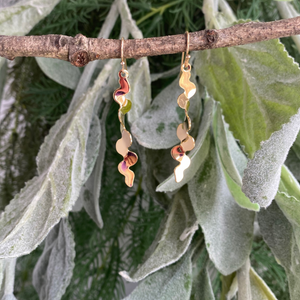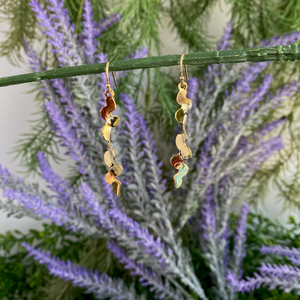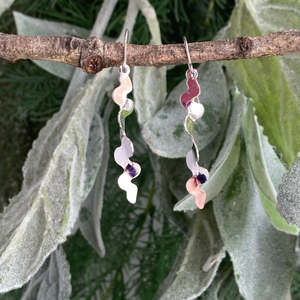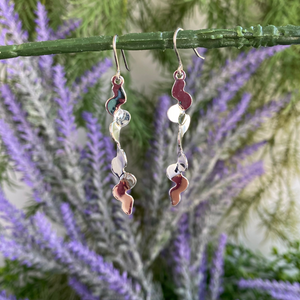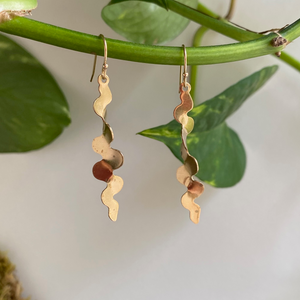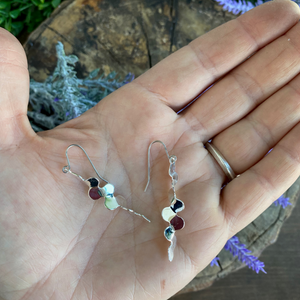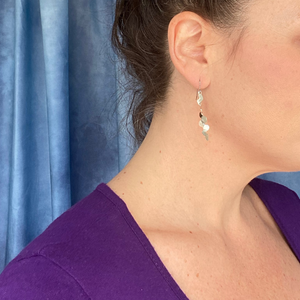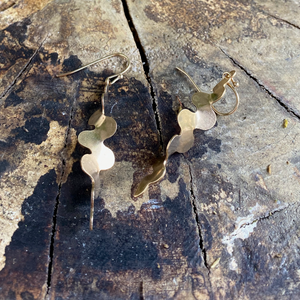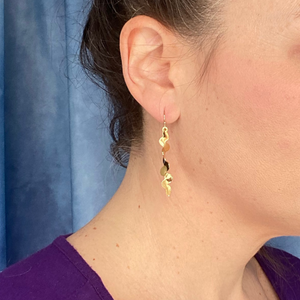 Pathway Earrings
Follow the winding path of these zig zag shaped earrings which are forged from brass sheet metal and then plated in either 18k gold or silver.
Metal: 18k gold plated, silver plated over brass
Length: 2 1/4 inch
Width: 1/4 inch
This item is handmade-to-order. Please allow 1-2 weeks to ship unless this is in stock. Each piece will vary slightly due to the uniqueness of the stones.