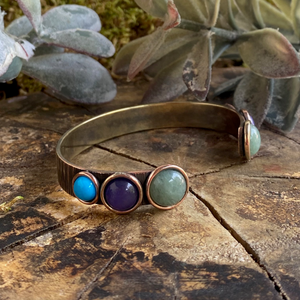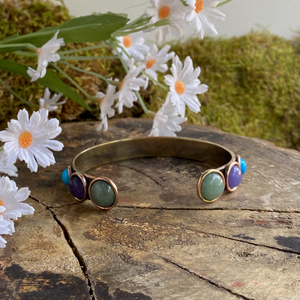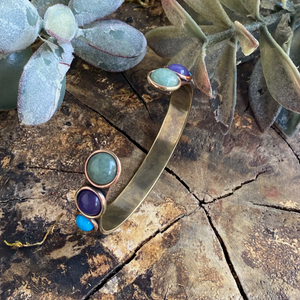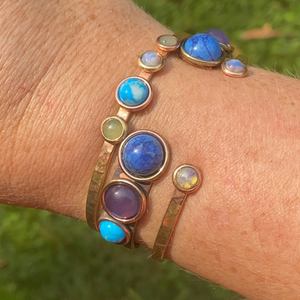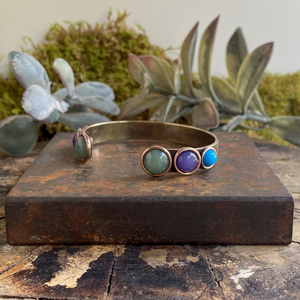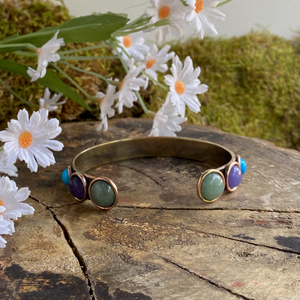 Spectrum Gemstone Cuff
Six gemstones sit atop 3/8" wide brass cuff with a birch pattern. Adjustable so it can be worn loose or tight. Wear one, or stack with my other cuff designs!
Stone: Turquoise, amethyst, aventurine                                         
Metal: Solid brass
Length: 3 inch
Width: 3/8 inch
 This item is handmade-to-order. Please allow 1-2 weeks to ship unless this is in stock. Each piece will vary slightly due to the uniqueness of the stones.