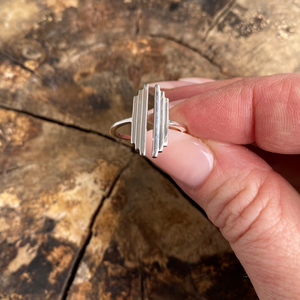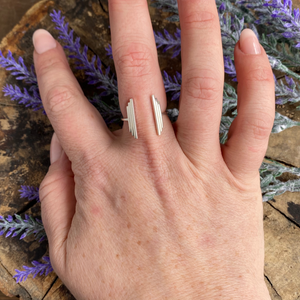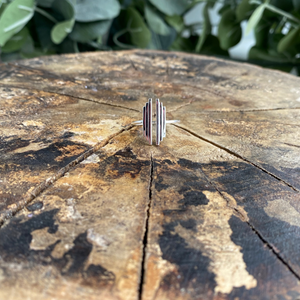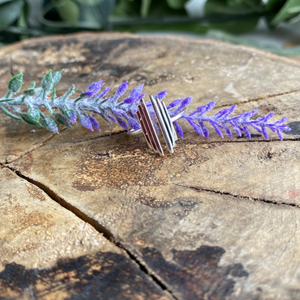 Stepped Bar Ring
Two symmetrical sets of solid bars of silver run side by side to form a surprisingly sexy, sleek, and hyper modern ring that will captivate attention. It looks as if many bars of silver are floating atop your fingers. The effect is magical. 
This ring can be adjusted in size to fit most fingers, but we recommend sizing it once and then leaving alone. Excessive opening and closing can weaken the band, creating cracks and possible breakage.
Metal: sterling silver
Length: 3/4 inch
Width: 3/4 inch
This item is handmade-to-order. Please allow 1-2 weeks to ship unless this is in stock. Each piece will vary slightly due to the uniqueness of the stones.